How we help you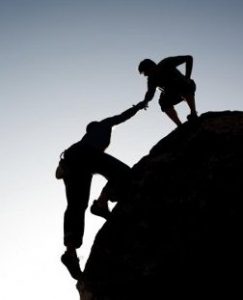 The purpose of Wish-consulting is to meet your goals, dreams, aspirations, whatever they may be. Our logo has both the bright guiding star as well as the magnetic compass, to provide the precision direction, to chart you through both storm and calm, so that your wishes and objectives are fulfilled…
Whether it is Business, Financial, Political, Governmental, Charitable, or Personal Development guidance you Wish for, we will work with you to achieve your goals and objectives.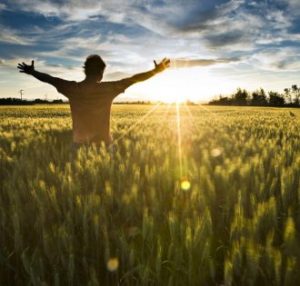 Wish-consulting has been formed to meet these challenges and our quest is to listen to your needs and bring about the results you Wish for. We have a distinct invigorating approach to meet your needs.
In order to provide such a service, it is important that we are able to offer advice and guidance based on the right experience and qualifications, from people you can relate to and have confidence in.
Appointments can be arranged to suit you, and can be at your home, business, or location of your choice.
Wish-consulting is British Isles based and we will consider undertaking any task or project and carry out any travel, which will bring about positive benefit for our clients. Our services are tailored to meet the needs of our clients and are of excellent value.
We welcome any enquiry about our services and rates.
Phone: +44 (0) 7824 444604
We intend to continue and expand our services throughout the British Isles and abroad.
As part of this process, if you are someone who wants to work for us, or to become a business partner or associate, please feel free to contact us.
We can also provide business links and contacts for you.
About Anthony Webber, Founder and Owner
Anthony Webber, BA, Cert.PFS, MIoD, Managing Director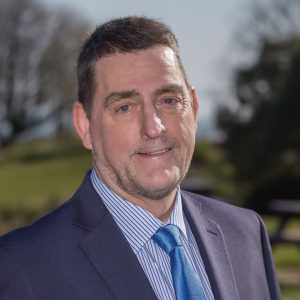 Wish-consulting services are run by Anthony Webber personally, and where appropriate, using a network of additional recommended expertise.
Anthony is passionate about people and solving their aspirational needs. He is warm, approachable, energetic and enthusiastic. He evokes determination, positivity and happiness.
Anthony has a unique talent for giving wide ranging business, political and personal advice and guidance. He is an inspirational leader. Throughout his life and career he has been involved in different aspects of people skills, listening and advising.
Anthony has extensive business, financial, political and charitable experience. He also has broad knowledge of the ups and downs of family, personal and life issues.
________________
His early work was in Stockbroking and advising key clients. His experience in Sales, Marketing and Management with major blue chip companies in the fast moving consumer goods field involved constantly responding to clients' and customers' needs and wants.
His work in Merchant Banking and Fund Administration was very customer and service focussed with emphasis on investment advice and decision making.
His many subsequent years in the Financial Services sector as a Business Development Manager, serving brokers UK wide, and his experience as a Financial Advisor, Manager of a Financial Services operation, and Managing Director of his own Financial Services company, all involved him greatly in client servicing, advising and guiding them on their present and future needs, and indeed wishes.
At the same time, he had thirteen years' experience as an elected political representative in the Guernsey Parliament. This involved continuous attention to detail, analysis of facts and information, and particularly listening to the views of the public and interest groups, and having the skill to debate and bring about positive change in the Legislative Chamber.
His political experience, which is extensive, broadened his consultative skills and ability to give considered advice and guidance.
He served on a number of key political decision making committees, one of which was Guernsey's Income Tax Authority.
This involved a huge amount of confidentiality which has always played a major part in his working life, being in professional positions where this is automatically expected or a prerequisite. In addition he has served as Board Member of the States of Guernsey owned Guernsey Telecoms, prior to privatisation. He was also a Member of the former States Recreational Committee, which had a number of commercial responsibilities, including the running of a multi-purpose leisure centre.
In addition to Board and Committe decision making experience on government commercial bodies, he has served on Boards of Directors, including the multi-sector Channel Islands' Co-operative Society Limited, and indeed his own. He has advised individuals, organisations and companies on a variety of business, financial, political, personal and other matters over many years.
He has many years' experience of being both employed and self employed, so he fully understands all aspects of the working environment. He particularly has experience of the joys and pitfalls of running your own business in today's conditions.
He has wide experience of the Charitable sector throughout the British Isles, and successfully set up and developed over a three year stint, a major charity in Guernsey, raising hundreds of thousands of pounds.
His life has been very much one of variety of personal and business projects, aspirations and wishes, and having the skill, direction and purpose to bring about desired outcomes.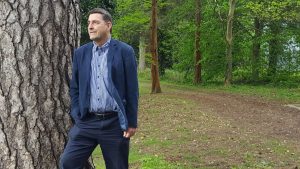 He has wide interests in the sporting, cultural, artistic, environmental, and other areas, as well as his children and grandchildren. This all means that he adapts well to personal, family, business, political, social and a variety of other circumstances with ease.
He has skills in personal counselling, spiritual, holistic and practical guidance for individuals. He can be very intuitive and able to make people feel very comfortable, relaxed and at ease. This is very important as confidence in him and his abilities enables people to open up about their issues and wishes, and thus he is able to offer a postive way forward.
Anthony has put all his skills and expertise into the all encompassing, focused and directional services offered by Wish Consulting. He aims to bring about the results YOU Wish for.
He looks forward to speaking to you about your requirements.. and your Wishes…